We Were Promised Flying Cars and Five Hour Work Weeks
Work is not a zero-sum game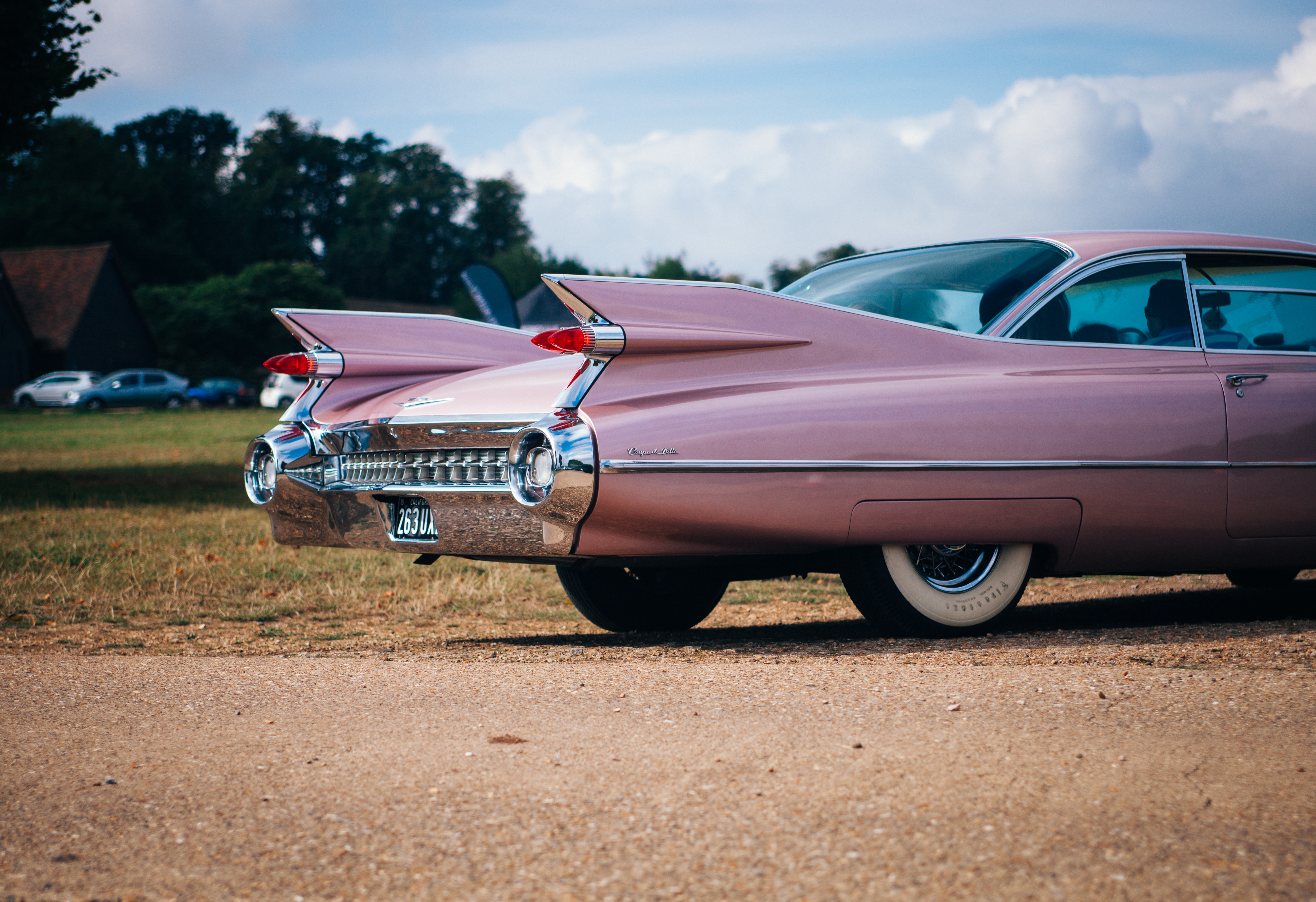 Image courtesy of Clem Onojeghuo
Remember those stories from a few decades ago, about how improvements in productivity and automation would mean that we'd only be working 5 hours a week by now? They seem as fanciful, and predictive, as The Jetsons.
It's almost a punch-line now, because many actually work more hours today than back then. How could they have been so stupid?
Of course there is actually a lot baked into the fact that higher productivity has not reduced hours worked (nor, it turns out, has it raised wages for the bottom 50% of earners in the last three decades, quite contrary to the previous, oh, 200 years). But a big part of why that prediction seems so silly now is it included an implicit assumption: That the work we'd be doing today is pretty much the same as what we did then. You know, before computers.
And I don't mean, they could not foresee how much time we'd waste on social media. Their primary mistake was not thinking about how we'd use the space created by greater productivity.
We've known for centuries that increased efficiency results in increased consumption - we keep improving fuel efficiency, yet we're consuming more gas than ever. Why?
We also know that expanding a freeway has never reduced traffic congestion. It has the same cause.
Induced demand. People who would not have driven with only two lanes, because of all the traffic, will now drive if there are four lanes. Trips you would not have taken because of the gas cost now become affordable and reasonable.
If your goal was to get more people driving, and maybe get the resulting increase in economic activity, then I suppose you got what you wanted. But if you were trying to reduce traffic - which is why most people say they want more freeways - then you've failed. If anything, you made it worse, because now twice the number of people are stuck in traffic. You didn't reduce the problem, you just spread it around.
Demand is induced in many other areas. I grew up remodeling houses with my dad and got to see the impact of pneumatic nail guns and paint sprayers, which automated a huge chunk of how we'd spent our days. Of course, we didn't use that newly free time to sit around, we changed our behavior: We did higher quality work, we finished jobs faster so got more done in a year, and we lowered prices.
I ran into this perception conflict all the time as I was building Puppet. I'd say I was building automation for the data center, and salespeople and execs would say, "Oh, so you can fire sysadmins!" I don't know what they had against operations teams, but no, I would respond: I can give you a choice between reduced cost at the same service level (i.e., you fire people), or keep costs the same but increase service quality.
"Wait, that's an option?!" Without higher level tools like Puppet, people had no idea how to increase service quality. Cost was their only dial, so they focused on that, even if it made no sense. Once I gave them other choices, of course they wanted better quality.
So where success in 1999 was shipping twice a year, and not going down, like, that often, now success is shipping multiple times a day and never appearing down to your customers. The standards have changed entirely, and that change was made possible mostly through automation. You can bet Netflix doesn't become the new standard for infrastructure hotness using the bad old manual practices of the 90s.
You might say, no, people's standards changed and that's what motivated them to invest in automation, but you would be wrong. They always wanted higher quality. They always wanted better service. They just felt they had no choice but to accept the status quo, until we showed them other options.
I'm not saying automation never destroys jobs, never reduces the amount of work to be done in an area. But it's by no means the default result.
The first impact of automation is to increase quality. I felt this myself, building houses. The main reason I'm no longer a carpenter is because of how incompetent I was at setting trim nails. You drive the nail most of the way into the wood1, then use a small punch to recess it. You cover that one little hole in spackle, and no one can tell. Unless you're me. When I do it, I make a little sunflower, with a hole in the middle and holes all around in a circle, because I'm just that good at letting the punch head slide off the nail, into the wood. If we'd had the trim nailers that exist now, even I could have done a decent job. That kind of success might not have driven me out of the industry and into the welcoming arms of computers. I'm not a lot better typist, but the delete key does wonders for my self-confidence.
And let's be honest about what we're automating: It's literally the most boring and least useful work we do. I wasn't exactly high skilled labor, but I assure you there were more valuable things for me to do than try to set a nail while on my knees, bent over to the base molding. As a SysAdmin, yeah, my bosses thought my job was typing the same command 1000 times a day, but we can look back now and see that definition actually got in the way of the work, rather than being it. We had much more important stuff to do. Or at least, I did. Not sure about the bosses.
If we were all willing to drive cars from the 70s, while living in houses from the 70s (oh god the colors), using computers from the 70s (all three of them), watching channels from the 70s (all three of them), then yeah, maybe we could also work 5 hours a week.
But we all know what we'd do with the spare time: We'd make more work.
You'd do something silly, like write a book. And obviously, most of those books would be junk, but enough would be good that it would become someone's job. And maybe the other writers didn't actually have a knack for writing, but found they could be great at helping other writers. Oops, now you're an editor, or a publisher. And now you're working more than five hours a week again!
Stupid entrepreneurship.
Or maybe you don't want to be a writer, you just hate Avocado Green enough to do something different with your kitchen. Oops, now your friends want the same thing, and you're an interior designer.
Or maybe you realize that the gas-guzzling death-traps we all drive in are insane, and you figure out some way to start bringing those sweet little rides over from Japan. You know, just to fill the time. Because you can only consume so much of your day watching three channels (and remember, no ESPN in this scenario).
You're not the only one that's bored. Everyone else has more time, and a need to fill it. They can spend the effort to become experts in watches, furniture, bicycles, hiking, boating, economics, philosophy, or any number of other areas. And we all know the main outcomes of expertise, beyond insufferable newsletters: Demand for more specialized stuff, or enough disgust at the lack of it that you'll just do it your darn self.
Some number of us won't do the work, but we still want more, because why else would I have read three books on horology? It only takes a few people to step in to fill that demand, and suddenly your time is taken up.
And of course, if you want to buy that fancy Patek Philippe to pass on to your kid, you probably need to work a few more hours than the minimum.
So now you know why we don't work five hours a week, and hopefully you have a little more confidence that automation will generally be good, not bad. It'll create more entrepreneurs, raise wages, increase quality, and reduce cost. Not every time, but most times.
It doesn't explain why those prognosticators in the 70s were so silly, but, well, I bet it wasn't the worst decision they made that decade.
16oz Estwing finish head with a curved claw, natch. ↩