The Rights You Lost When the Document Died
There are many upsides to the era of the smartphone and the cloud. But I'll never forgive them for killing documents.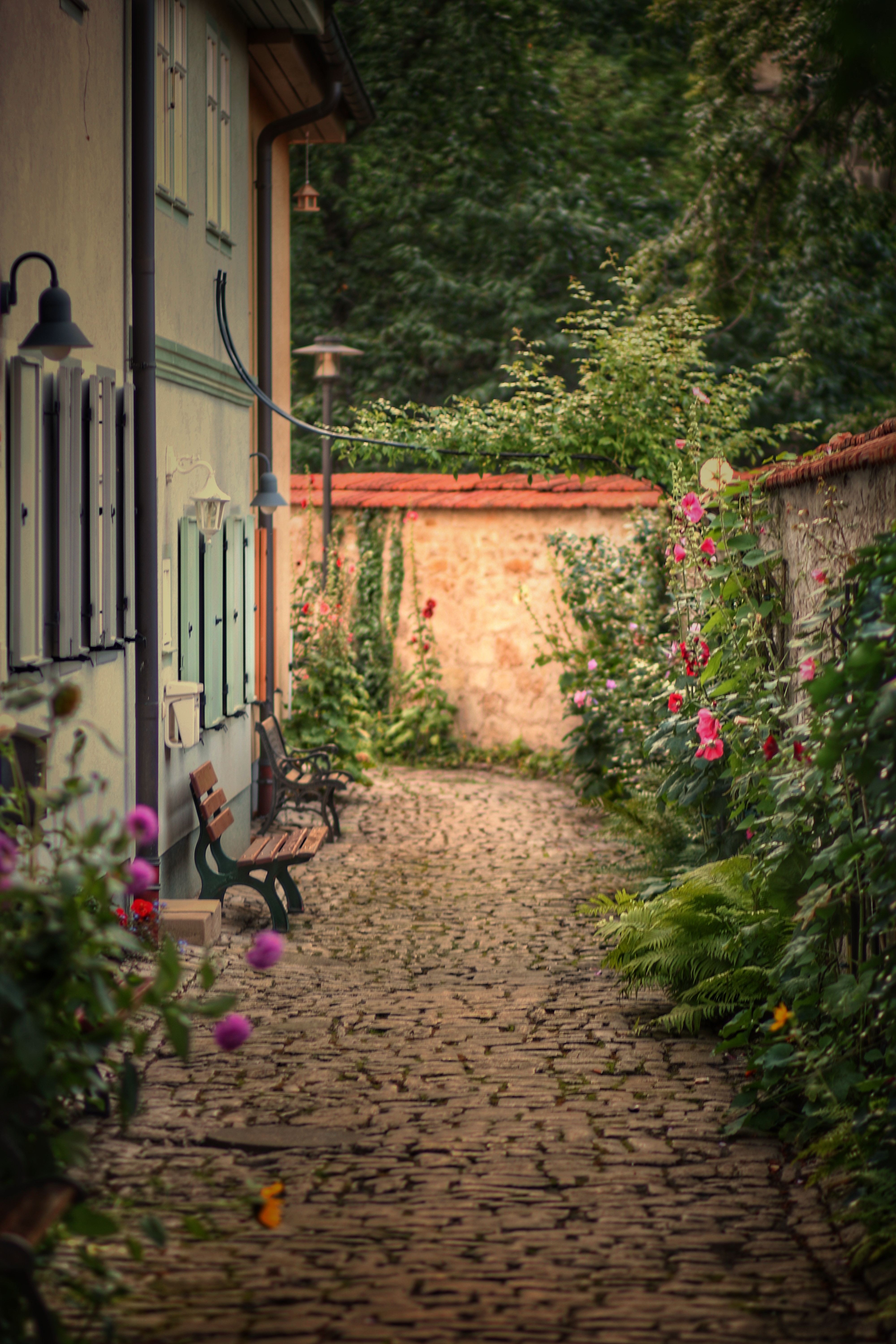 Photo by Daniel Zurnau
The limitations of mobile devices perfectly complement the strength of the cloud, as foretold by Sun Microsystems two decades ago: Your computers will be weak and hold no data, and the servers will be powerful and store everything. They were just wrong about what form those weak computers took (and, of course, who would be selling the servers).
I obviously love the benefits of mobility, of having an amazing computer in my pocket and having access to the world's information pretty much wherever I am. And there are many capabilities we take for granted that you just could not provide without large central collections of data that the cloud enables.
But many of the changes in our tech landscape are accidental outcomes of cloud + smartphone. I regret them. And I want to fix them.
One of those big changes is the demise of the document.
You might think, no, I still have documents. I mean, yeah, I used to have Microsoft Word documents, but now I have Google Documents. Right?
No. The content you have in Google Docs is stored in a big database. Sometimes, when they choose to, you can treat it like a collection of documents. But it's not.
This is pretty obvious when you try to use Google Drive. Compare using documents there to a Dropbox folder full of Word (or Pages1) documents. One comfortably exists in a world of folders, hard drives, and file systems, and the other just feels…. not quite right. That's because Google Drive is wearing the camouflage of a filesystem, but it's a database in the back end, and the truth leaks through. We're not fooled that easily.
It starts with a miserable user experience, but doesn't end there. Because Google is storing all of your data centrally, you need their permission to use it. This is new.
Until the smartphone and cloud took off, Microsoft had a comprehensive monopoly in digital documents, in text, spreadsheets, and presentations.2 To participate in business, you pretty much had to own Office. Their position was so strong they built a Mac version just to prop that platform up enough for it to look like a viable competitor. The market just didn't see an OS as competitive without office.
But lo and behold, times change, and now you want all of your files online. Google wants to help you do it, and just happens to have a couple of fancy features you couldn't (at the time) get without uploading everything. Real-time collaborative editing is actually pretty sweet.
Microsoft worked for years to prevent other apps from reading their documents, but they seem to have stopped that at some point. I don't know if they just gave up the arms race, realized they had already won so it didn't matter, or actually felt the need to reduce their market power. But by the time Google acquired Writely and rebranded it as Google Docs, it wasn't that hard to read these docs separately. This was a massive boost for Google (and theoretically smaller companies, but it didn't turn out that way).
After all, all the docs you care about were right there, on your computer. You didn't need to ask Microsoft for a copy; you did not have to export them, wondering what data was included and what was kept back. And the form you'd send to Google is the exact form you'd send to anyone else, via email or on a USB drive. Their ingesting of all of your critical data was pretty easy as a result.
But in 2019, things are very different. Want all of your data from Google Docs in the next new company's fancy web app? Step 1: Export. That's right. You have to ask Google to give your data. Because, and I hate to belabor this, you don't have it.
Then your fancy app needs the ability to import the special arbitrary 100% proprietary format Google exports in. It's true that some apps might allow you to skip this step: They'll authenticate directly to Google and slurp your data down. But just like when Facebook shut down data access for Twitter and other competitors after building its own network by copying data from Friendster and others, Google will only tolerate this kind of integration when they don't feel threatened.
You need their permission, their tolerance. Given their use of monopoly power to weaken Yelp, among many others, you can be sure they'll have no qualms about quashing a budding competitor by making this hard if someone gets close.
So here we have two analogous situations, with almost identical data, but in one case you have your data, and in the other, you've got to ask permission for it. There are downsides to each, but there's no argument they're different.
Note that this isn't really a question of data "ownership". Google would probably argue that you do actually own your data, as might Facebook. You just can't access it in a useful way.
I'm thrilled that the cryptocurrency/blockchain communities are driving a conversation around data ownership, but it's still disappointingly naive. This concept runs up hard against the reality that digital copies are free, and it's basically impossible to prevent people from copying data you've given them read access to. Conversely, "ownership" means nothing if I can't get all - and I mean all - of my data in a useful form.
What they need to talk about instead is rights. Realistically, I can't own my birthday. Would that be a copyright? Trademark? Patent? Of course not. It's just a fact, and facts can't be property. But we all know that my birthdate matters.3 I need the ability to prevent you from, say, publishing it widely, or using it in combination with other facts to impersonate me. These are legal rights, not aspects of ownership.
I miss the rights that documents gave us, now that we no longer have them. Because these rights were implicit, a consequence of the technology reality at the time, we did not even know we were giving them up. But we've got to fight now to get them back.
The first thing you can do is be conscious of this when you choose your tools. All life is a compromise, and sometimes it's the right answer to give up rights for functionality. But many apps are functionally equivalent, yet make vastly different choices about your rights.
As one example, I recently migrated away from Evernote, because their business model is shifting to a focus on businesses, which, well, I am not. It was a nightmare. Even though everything in my Evernote notebooks was either a text file or a PDF, I couldn't export literally a single thing as text or PDF. Well, that's not true. I could export each individual item that way. But not the whole collection. My choices were HTML or a proprietary format. It took hours of manual work, and a lot of it I just dumped in a folder, never to look at again unless disaster strikes, because it wasn't worth it.
Compare that to what I'm replacing it with: Keep It (as of today, anyway). I'm sure I'll give up some features to pick it, but, ah, I haven't found any yet. And all the files I put in it? They're just - hold on to your seat, folks - files. I can open that directory on my Mac. I can add things to it. I can remove them. Then I can see them in Keep It. If I stopped using it tomorrow, I would have to, um, add the files to something else. Or use the Finder, or Dropbox, or something similar.
It's obvious that Keep It respects the document, and they see their value as adding functionality on top of it, rather than subsuming it in some way.
This should be the gold standard. You should be able to adopt an app that gives you functionality, but does not take away rights.
In the age of documents, apps like Microsoft Word could try to curtail your rights, but other developers would be on your side trying to give them back. In the age of the cloud, and the smartphone, you don't get that option. You no longer have rights, you have "permission", with a side of binding arbitration.
I don't think we can go back to the era of documents on a disk. But it's worth looking back and asking: As we've gained so much, what have lost?
And then demanding that our software providers begin to give some of that back.
Although even Pages, and all of Apple's productivity apps, weaken the definition of a document, because they use bundles instead of a single file. ↩
I was on team break-up. ↩
I can't believe you forgot mine last year. ↩