A Writing Report: Two Years In
My biggest articles, lessons learned, and plans for this year.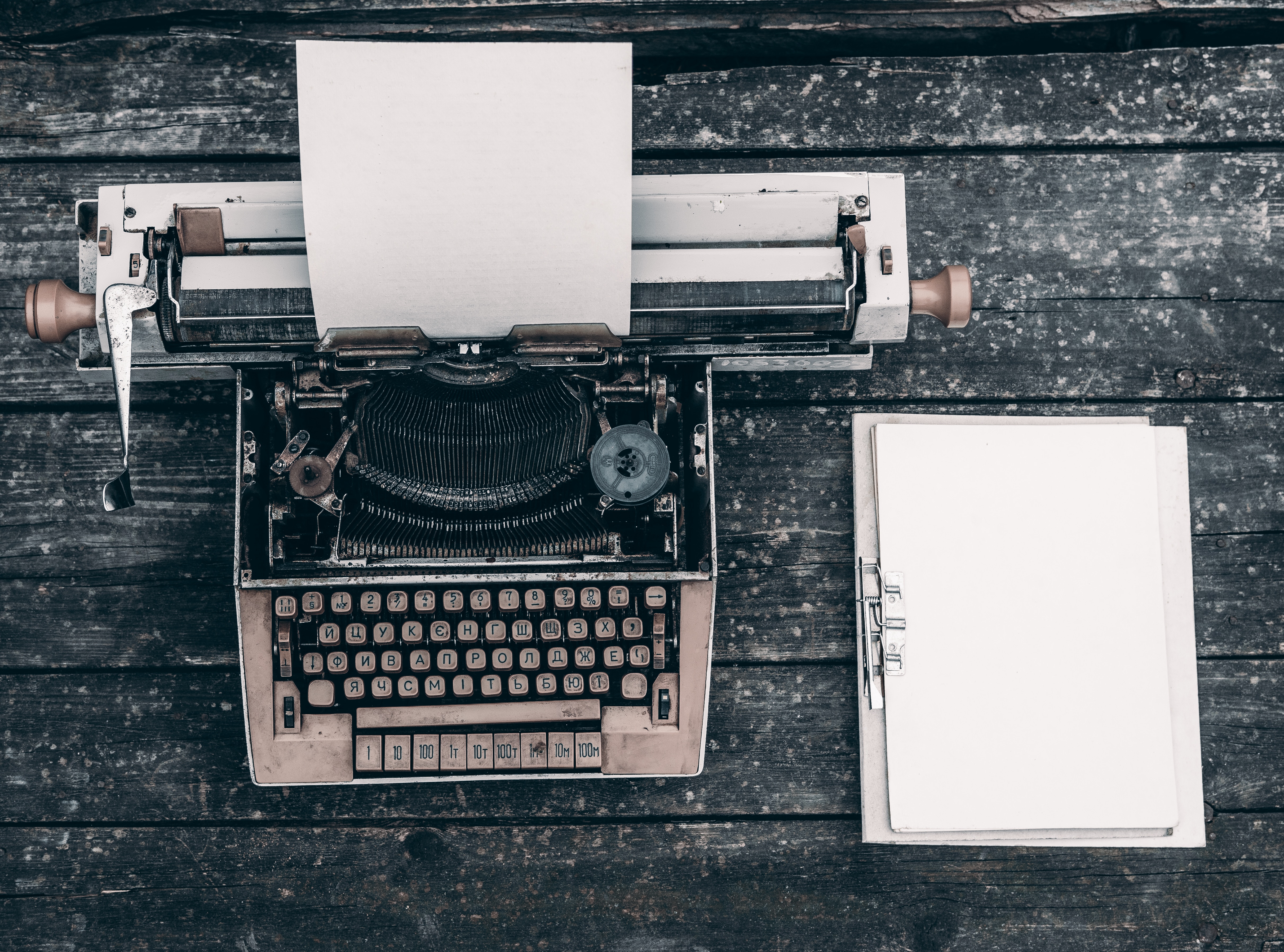 Photo by Elijah O'Donnell
I started a daily writing habit two years ago. If you look at my output since then, it's a bit haphazard: Lots of advice to founders, discussion of venture capital and the blockchain, and a bit of telling my own story.
My own review of my writing is mixed. I think the writing is good, and in most cases I think the topics are important and my viewpoint adds something. But the writing style is painfully far from how I talk, and thus too far from how I think of myself. There's little humor in it, as one example, which is counter to how I present, or even just talk with friends. I have found a voice, but not my voice, nor one I'm terribly fond of. Maybe I read too much fancy writing in college, and too many Serious Business Books since then, but not enough that didn't take itself seriously.
I expect one of the main reasons I struggle to include humor is that my jokes tend to be self-deprecating, but I still don't feel comfortable writing much about my failures and problems at Puppet. I'm still involved, but can't claim to be a spokesperson or any such thing, so a lot of topics aren't available. Yes, these are my stories, but I recognize how much of an impact I could have on the company, its employees, and its community if I were flippant about my failures of the past. This was manageable when I was running the company, but doesn't really work in this state. That can't be the whole explanation, though, and I plan to do more experimentation this year to begin to suss it out.
I have mostly chosen topics by focusing on beliefs I have that others don't. Some of this is insight I think is special to me, such as one of my favorite essays, Where Does Your Work Live, and some is straight disagreement, as in No, You Don't Learn More From Failure. I still run into this last one all the time, and I love having a well practiced argument for how silly this popular belief is.
My series on VC was very different: An attempt to share with a wider world what I've learned about how venture works from the inside. Of course, I'm not inside venture in the normal sense: I raised a bunch of money, and spent a ton of time with investors, but have never been an investor myself. But my own learning over those years didn't seem to be represented anywhere, and based on how often this is brought up, it seems people found it valuable. A year later, it's a bit unclear even to me how much this series is an explanation of venture capital or an indictment. I truly do believe venture is totally broken, and it seems much of the rest of the world has now come to agree, based on the conversations I'm seeing. Even so, it is actually a fit for some people, and they should know how it works internally. Hopefully the series helps them.
I did a series on the blockchain, too, and this was much more an exploration on my part than an explanation. I had plenty of education and opinions going in, but I didn't really know what unique insights or beliefs I had until I started writing. This is probably my best example of learning by writing. I started with the knowledge that the blockchain was primarily full of fraud and black market sales, and that I was more interested in the crypto legacy of git and BitTorrent than Bitcoin, but I learned a heckuva lot more in the course of exploring this area in more depth. I'm not sure anyone else learned anything; I've never had anyone mention these posts to me, nor seen them reposted anywhere. I am not sure what to take away from that.
My most frequently shared piece is Strategy is Culture. Even after all this time it still gets shared roughly weekly, which is more than all of my other pieces combined. This article took me more than a year to write; every week I'd try to write it, give up, then dash off something simpler and less important. I had to figure out a lot to get to the point where I could successfully explain how closely linked I think strategy is to day to day execution, and how that, in the end, is your company's culture. It still feels like a fundamental insight that most other people are missing, something so important that my struggles at Puppet all make sense suddenly.
Unquestionably my most popular piece was Why We Hate Working for Big Companies. It was the only one I wrote that got mainstream visibility (albeit just a reposting on a sub-brand of CNBC), and it got shared far more often and widely than I could have hoped, especially given its length. Weirdly, after a big splash it has almost completely dropped off.
In addition to it getting the most reach, it also had the biggest impact on me. It forced me to express my weird combination of beliefs. In doing so, I realized how rare they are, and how important they are to what I do. It took a lot more work, but I eventually realized this essay introduces the topics I need to focus on, both in my writing and in my company building.
My interests today are at the intersection of economics, technology, and the individual worker. I'm educated and opinionated on each of them, but only by considering them together does a complete picture of my opinions and drive start to emerge. This piece on why it sucks to work at big companies is the first time I brought it all together, and I think that's why it worked so well.
It's also a longer piece than just about everything else I've published. I've tended to write articles around 1200 words, mostly because that's right about what people recommend you write on a daily basis. But the success of this one began to make me think I might do better with longer works, and my struggles to get hard topics out over the last six months has helped validate that for me. It's really hard to bring together a bunch of ideas into one coherent whole - it's much easier to instead just write one article on each concept - but it's more valuable and better work to do it all in one.
After two years of writing, my goals for the next year are, in no particular order:
Come closer to my real voice. This means being more funny, but also more relaxed. I feel like my writing style is too stiff, too formal, which is hilarious given how informally I speak.
Write more about what I think about. I have written a lot of things I believe, but mostly not written much about what's filling my brain. I hope to do better on that this year.
Write bigger pieces. I think I'd worked through the bite-sized ideas that were fighting to get out, and now any effort to produce something easily digestible seems to require compromising the work, rather than making it better. I think it's holding me back, not being a helpful constraint. I'm going to be a bit more willing to go long, and pull a complete thread together, even if it means plenty of people will skip it because of length or complexity.
Thanks for reading so far this time. I hope to keep you entertained this year, too.